The Novaltia headquarters in Zaragoza hosted on May 7th a "workshop" dedicated to advice on food supplements to increase sales in the pharmacy.
En la sesión, impartida por Javier Alcalá, Doctor en Farmacia Asistencial, se abordó la utilidad y los beneficios de los complementos alimenticios, fuente concentrada de nutrientes, sobre el estado de salud físico o mental y destacado su papel para lograr una disminución del riesgo de padecer alguna enfermedad.
Alcalá puso de manifiesto que juegan un papel importante en el equilibrio, buen funcionamiento del organismo y como coadyuvantes en tratamientos terapéuticos pero que en ningún caso deben ser sustitutivos de un tratamiento médico.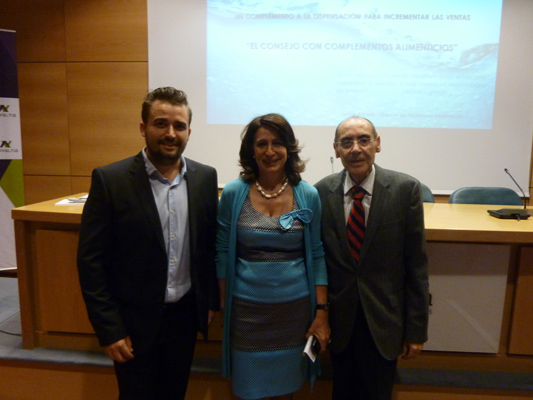 El ponente subrayó los beneficios de algunos de los complementos alimenticios desarrollados desde Bioserum destinadas al sistema musculoso osteo articular, sistema nervioso, sistema urinario, respiratorio; otros para la astenia, cansancio, sistema digestivo...
Javier Alcalá animó a los farmacéuticos asistentes a apostar por las ventas cruzadas o de recomendación y a ofrecer nuevos servicios en la oficina de farmacia como forma de apostar por dar valor añadido a la atención farmacéutica.